Good morning!
This morning I tried a new hot beverage to start my day…hot lemon water! I've heard of people who swear by starting their day with hot lemon water as part of their morning ritual. I thought it sounded so Zen so I gave it a try.
Unfortunately, I was the anti-thesis of Zen this morning. I chugged my lemon water as I flustered about packing up my airplane goodies. *shrugs. 😉 I think I was also holding my breath.
It was still delicious though and I think I might try it again!
Speaking of airplane food, a vegan on a 9 hour flight can never have too much. 😉
Here we go…I covered all the food groups!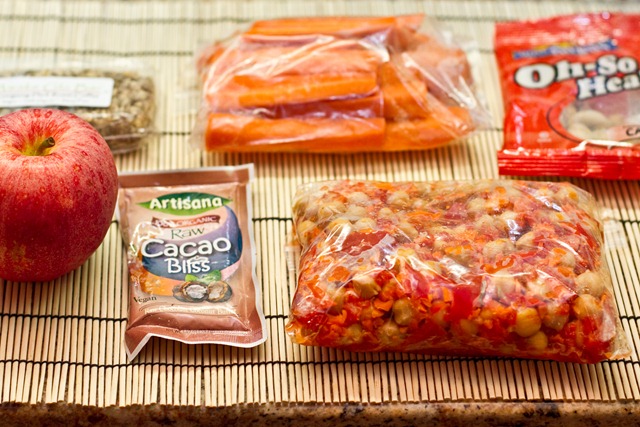 A Gala apple and a sample of Artisana Cacao Bliss: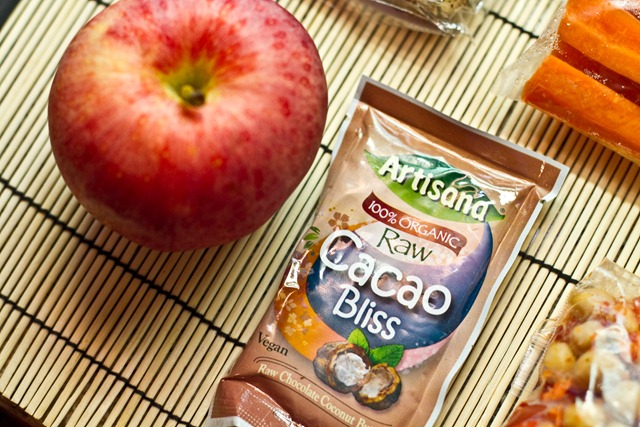 Cashews from the Healthy Living Summit swag bag!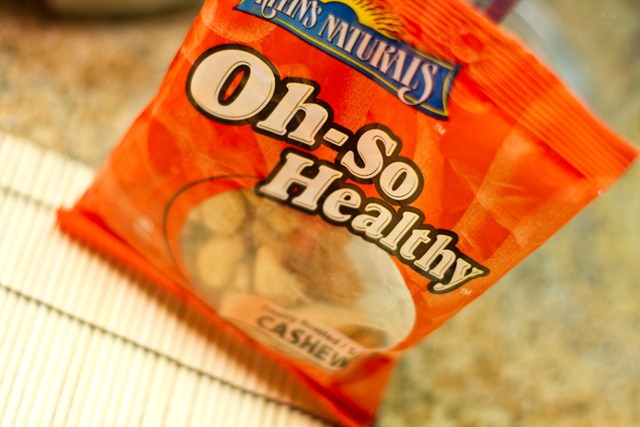 Carrots to keep my mouth busy…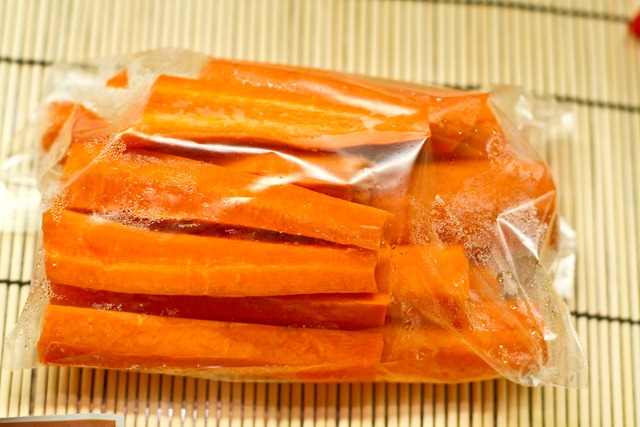 and high-protein Summer De-lite Chickpea Salad (without onions this time)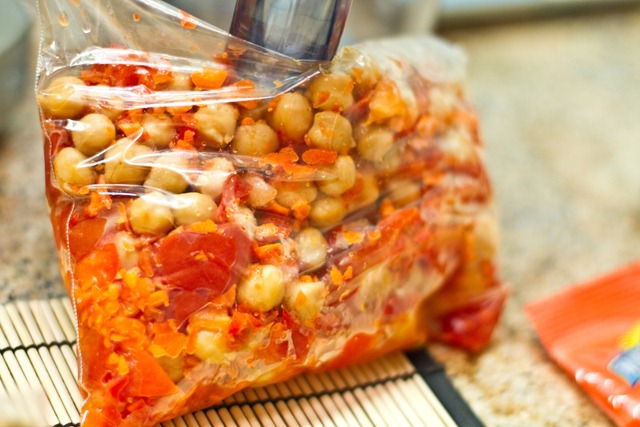 And finally an Awake Glo Bar to wake me up when we arrive in Paris at 9am!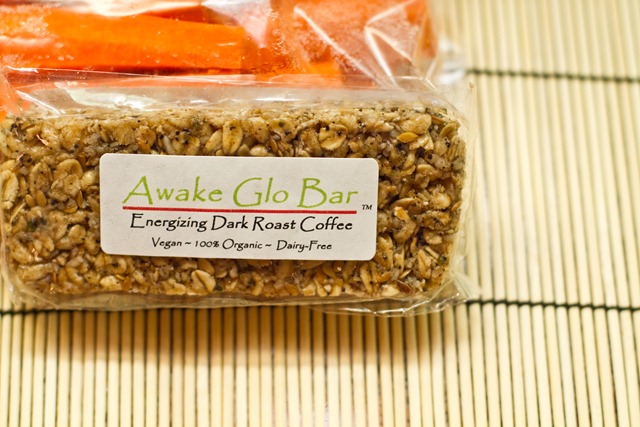 Brought one for my mom and sis too.
It is a red-eye flight, so I'm hoping I will sleep through a lot of it (wishful thinking!).
Last night Eric picked up the CSA and he said, 'Sooooo…I was thinking about making you a farewell green monster tomorrow morning…'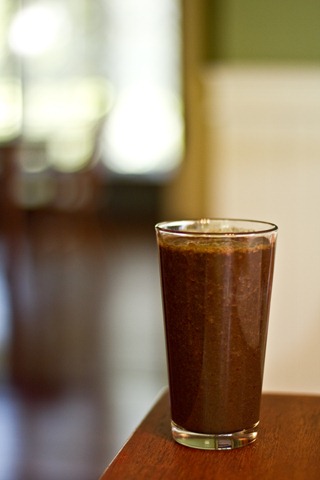 Nothing good can come of this. Trust me.
I don't know what was in this and I think it is better that way. Also note that it is a brown monster. I drank it like a champ, smiled, and said thank you. Let's just hope there is no banana peel in it this time (remember when he did that!?).
I also snuck in a run, something I haven't done since last week! Life got a bit crazy on me and I was craving more yoga than anything else, but finally my body craved a good, solid run.
The run:
Distance: 4 miles
Time: 34: 31 mins
Avg pace: 8: 37
Mile Splits: 8: 47, 8: 38, 8: 38, 8: 24
I'm not sure how long Eric's Brown Monster will told me over, so I have this Peach-infused VOO prepared just in case!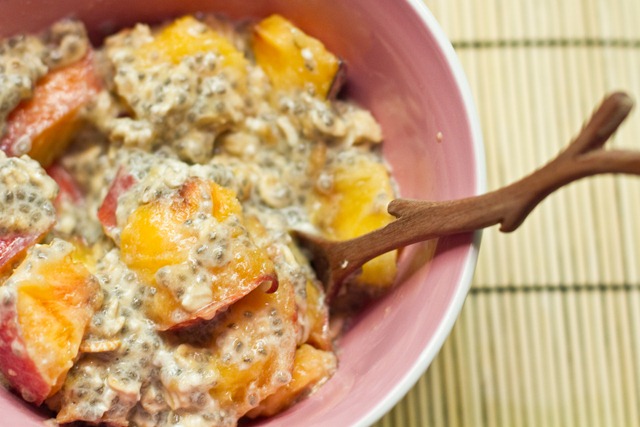 Feelin' Peachy Vegan Overnight Oats
Ingredients:
1/3 cup oats
1 cup almond milk
1.5 tbsp chia seeds
1 peach, chopped
1 tbsp pure maple syrup
Directions: Mix all ingredients except the syrup in a bowl and place in fridge for at least 1-2 hours. Stir and serve with maple syrup.
I'm off to tie up some loose ends, squeeze Eric and Sketchie, and get ready to head to the airport later this afternoon. My mom and sister Kristi are flying into the Toronto airport where I will meet up with them before we fly to Paris. I can't believe I get to see them in just 9 hours! It has been so long since I have seen them.
I will be blogging while I am away and will probably have my first post up sometime tomorrow. I can't wait to take you with me on this journey! 😉
Au Revoir!